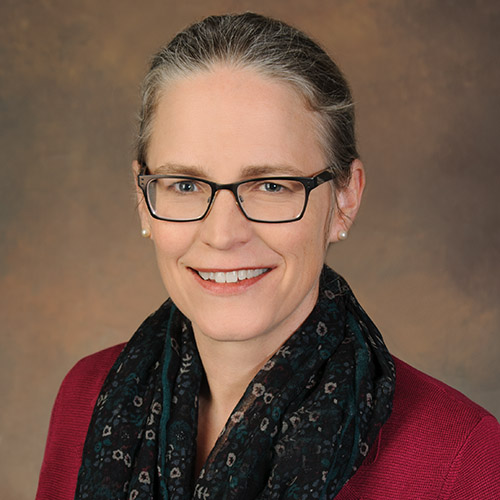 The Concord Coalition announced today that Former U.S. Representative Carolyn Bourdeaux (D-Georgia) is the newest addition to the organization's Board of Directors. Dr. Bourdeaux has built a distinguished decades-long career at the intersection of policy, politics, and governance.
Dr. Bourdeaux served in Congress representing Georgia's 7th District, which includes communities north and east of Atlanta, from 2021-2023. During her time in Congress, Bourdeaux championed fiscal responsibility as the co-chair of the fiscal responsibility task force for the Blue Dog Coalition, a group of Democratic House members who support putting the federal budget on a sustainable path. As a member of Congress, Dr. Bourdeaux – who previously served with distinction in economic and financial offices for the state of Georgia and taught for nearly two decades at the Andrew Young School of Policy Studies at Georgia State University – also focused on health care, small business, and infrastructure and worked extensively with the bipartisan Problem Solvers Caucus to help pass the Infrastructure Investment and Jobs Act.
"Dr. Carolyn Bourdeaux is an outstanding addition to the Concord Coalition Board of Directors and we are honored to have her join us," said Robert L. Bixby, Executive Director of The Concord Coalition. "Carolyn demonstrated courage and clarity while a member of Congress in recognizing – even during challenging times – that our nation's fiscal policy is on an unsustainable path. We appreciate Carolyn's willingness to advocate for fiscal sustainability and her effort to help guide The Concord Coalition as we educate the public – particularly younger people – about the importance of adopting sound budgeting priorities and principles. Carolyn is a noted expert in public sector budgeting, and has a long track record as an educator in the key state of Georgia. We look forward to a long and fruitful collaboration with her." 
The Concord Coalition's Board of Directors sets the strategic direction of the Coalition and advises on policy implications and opportunities for American citizens to impact the budgeting process. Board members include many former members of Congress who are intimately familiar with the political challenges inherent in balancing the budget and who are keenly aware of the importance of public engagement in creating a culture of fiscal responsibility in Washington.
"I am honored to join The Concord Coalition Board of Directors," said Bourdeaux. "For more than 30 years, The Concord Coalition has built grass-roots support for the simple principle that we must pay for the government we want. This is not a popular idea in Washington, but I think everyone recognizes that years of cheap money, as well as spending and tax cuts financed by trillions of dollars in borrowing, have pushed our level of public debt to nearly the highest this country has ever seen. Inflation and higher interest rates have once again put a focus on this problem, and we are just a few years away from major reductions in Medicare and Social Security benefits if we do not make significant fiscal reforms. The Concord Coalition's message is highly relevant for our times, and we need to keep the pressure on Congress and the White House to build on some of the bipartisan progress that has been made recently."
Among her many accomplishments, Dr. Bourdeaux served as Director of Georgia's Senate Budget and Evaluation Office during the Great Recession, where she was recognized by the Georgia State Senate for significant service to the State of Georgia. She was elected by her peers as a member of the National Academy for Public Administration, served as Chair of the Association for Budgeting and Financial Management, founded the Center for State and Local Finance at Georgia State University, and wrote an award-winning dissertation on the use of special purpose governments to finance critical community infrastructure.
OTHER TOPICS YOU MAY BE INTERESTED IN: