Facing the Future was in Washington DC this week for the national finals of the annual "Fiscal Challenge" competition among college students all over the country. The students put forward some thorough and well-researched plans to reduce the national debt as a share of the American economy over the next 30 years. Concord Coalition Communications Director Av Harris spoke in detail with the college teams about their proposals to raise revenue, reduce federal spending, and grow the economy. He also spoke with professor Sita Slavov of George Mason University's Schar School of Public Policy, who evaluated and scored these plans as one of the fiscal challenge judges.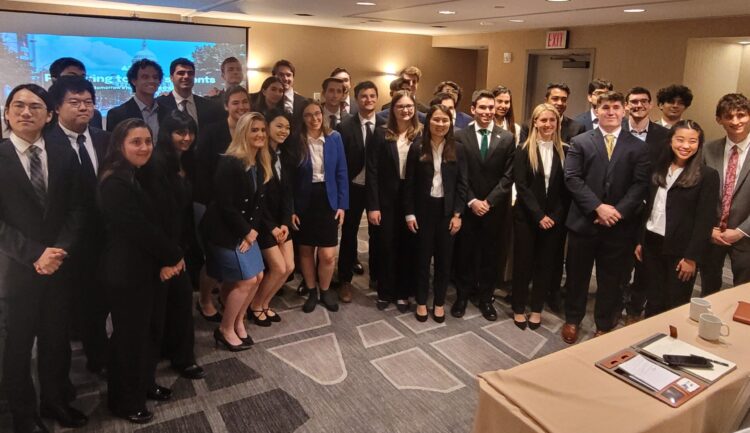 It is always terrific hearing the policy ideas of young people, and very reassuring to know they are thinking about our future fiscal and economic challenges, and taking them seriously.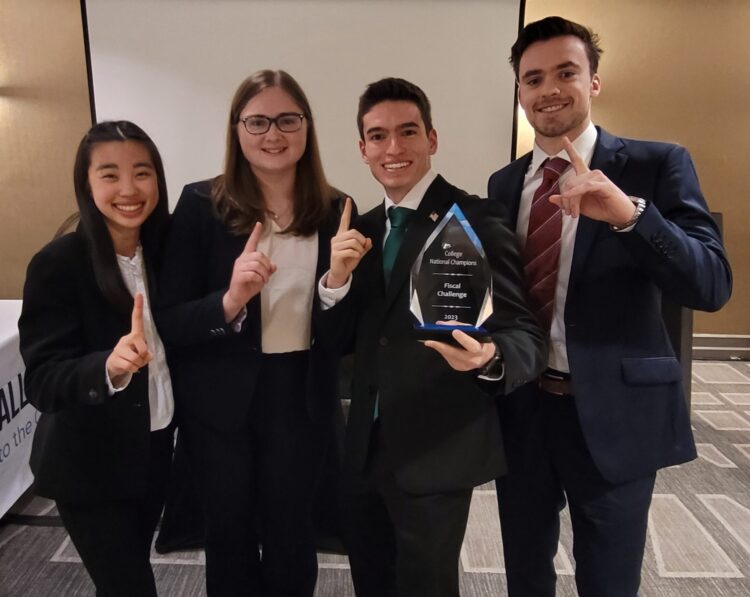 2023 Fiscal Challenge Winners from the University of Notre Dame in South Bend, Indiana (L-R): Catherine Hwang, Martha Byrne, Nolan Fuentes, Chris Mulligan
"I always think it's great to see young people interested in these issues because these are issues that they have a huge stake in," said Professor Slavov. "Fiscal responsibility is similar to environmental issues, where these young folks really have a stake in the world they are going to inherit, whereas folks like me are not necessarily incentivized to do the right thing. And like climate change, things can go bad pretty quickly. You've got a high debt-to-GDP ratio, so if there is another economic crisis, there is less room for the government to maneuver. And there is this increased risk of a financial crisis if investors start doubting the ability of the federal government to pay off its debt."
Slavov continued, "Something economists say all the time is that you can't significantly improve the long-term fiscal outlook just by cutting waste, fraud and abuse. You really have to do some things that are politically unpopular, and they have really grappled with those things and made some hard choices. I hope that these students tell their peers and their friends about these issues.  I thought there were some really creative proposals in there, and I am so glad to see young people have a very solid understanding of the issues including the details of the programs, and it just makes me hopeful for the future."
Hear more on Facing the Future. I host the program each week on WKXL in Concord N.H., and it is also available via podcast. Join our guests as we discuss issues relating to national fiscal policy with budget experts, industry leaders, and elected officials. Past broadcasts are available here. You can subscribe to the podcast on Spotify, Pandora, iTunes, Google Podcasts, Stitcher, or with an RSS feed. Follow Facing the Future on Facebook, and watch videos from past episodes on The Concord Coalition YouTube channel.