This week on Facing the Future, we heard from the newest member of The Concord Coalition's board of directors, Dr. Carolyn Bourdeaux.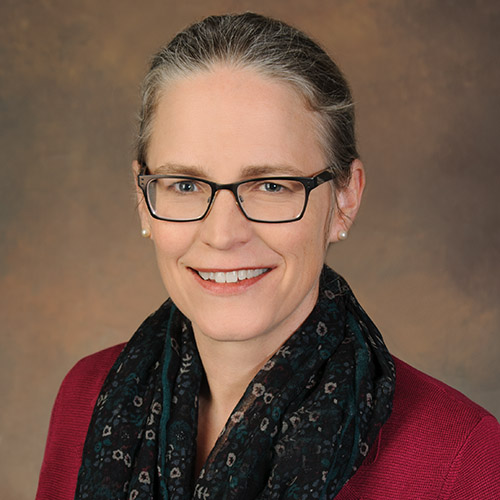 Dr. Bordeaux represented Georgia's 7th district in the U.S. House of Representatives from 2021-23. She is an adjunct professor of public administration and policy at the University of Georgia School of Public and International Affairs.  Dr. Bordeaux is an expert in public finance and has taught the subject as a professor at Georgia State University, and also directed the Georgia Senate Budget and Evaluation Office during the Great Recession.
Dr. Bourdeaux brought this budgeting expertise to Congress, and worked to advance several initiatives with colleagues across the aisle, including the bipartisan infrastructure bill enacted in the spring of 2022.  She joined us on this program to reflect on the many lessons she has learned about fiscal responsibility in theory and practice. Joining the conversation were Concord Coalition's national field director Phil Smith and our communications director Av Harris.  She shared the most striking difference between when she worked on Capitol Hill as a staffer in the 1990's and when she returned as a member herself two years ago after working on state budgets.
"It's been a generation in Congress since people have been really worried about the budget," said Bourdeaux. "I was a staffer for several members of Congress and a Senator back in the 90's, and it was an obsession at that time. I mean, we were just constantly talking about it. Every single bill had to be paid for, Paygo was constantly part of the dialogue. All of that has really been lost. I think rebuilding some of that culture of concern about the budget and actually recognizing that this is important – it's responsible budgeting. That just needs to be built back into the culture of Congress. You go into the federal process, and I know I am not alone in finding it very jarring how absolutely out of whack it is at the federal level. It's almost as if money is no object, you can spend whatever you want, don't worry about it so much. It really was big for me because I had come out of decades of real concern about fiscal responsibility, you were just constantly thinking about how to wring every last dime out of the taxpayer dollars."
In a  recently published op-ed, Dr. Bordeaux argues there are key lessons Congress can learn from the states when it comes to fiscal responsibility and budgeting. She spoke about those lessons on this program.
"At the state level, almost every state has a balanced budget requirement embedded in statute or in their constitution," said Bourdeaux. "If you're a budget director, you know that there are lots of escape valves. You can issue debt, you can short your pension, you can pass things onto local governments, there are lots of unbalancing things you can do. But by and large, states do pass very fiscally constrained budgets, and they've done this for a long time. The balanced budget requirement sets those expectations at the state level. When the revenue estimate is set at the beginning of the year, typically it's either an executive – the governor is setting the revenue estimate and that is perceived as binding in states like Georgia. The legislature sees that revenue estimate and they have to balance to that number. Other states have a consensus process where the legislature and the executive get together, they agree on a revenue estimate, and that is binding. It forces trade offs within that budget because every time you propose an increase and you're bound by that revenue estimate, you have to find a decrease somewhere else." 
One of the other key lessons to learn according to Dr. Bourdeaux is that any costs or savings have to be shown every year in a state budget, and states cannot employ the kind of budget gimmicks commonly seen in Congress where a bill's large up front costs are claimed to be offset by savings in the later years of the budget window.  Often, those savings never actually materialize. While she served in Congress, Dr. Bordeaux was a member of the bipartisan Problem Solvers Caucus trying to find compromise solutions to some of the complicated problems facing the country. She actually sees reasons to be optimistic about bipartisan collaboration on Capitol Hill.
"It is important that we emphasize that people are coming together to solve problems," said Bourdeaux. "We just saw the President and the Speaker come together to lift the debt ceiling and to put out some pretty honest and a good first step set of proposals to try to bring the budget into line, and we really need to celebrate that. But I also see the game that is being played. As Biden and McCarthy came together to come up with this solution, they then had to reassure the people on the wings of their party that they had gotten the better deal, and the other side had been screwed. I don't begrudge them some chest thumping, because that was necessary to get to the other side. But for organizations like ours, the Bipartisan Policy Center, and others, it's important to be reiterating that this was a bipartisan agreement. It was a reasonable one where both sides gave a bit and got a bit, and we want to see more of that. And I firmly believe that the vast majority of the American people prefer that."    
Hear more on Facing the Future. I host the program each week on WKXL in Concord N.H., and it is also available via podcast. Join us as we discuss issues relating to national fiscal policy with budget experts, industry leaders, and elected officials. Past broadcasts are available here. You can subscribe to the podcast on Spotify, Pandora, iTunes, Google Podcasts, Stitcher, or with an RSS feed. Follow Facing the Future on Facebook, and watch videos from past episodes on The Concord Coalition YouTube channel.