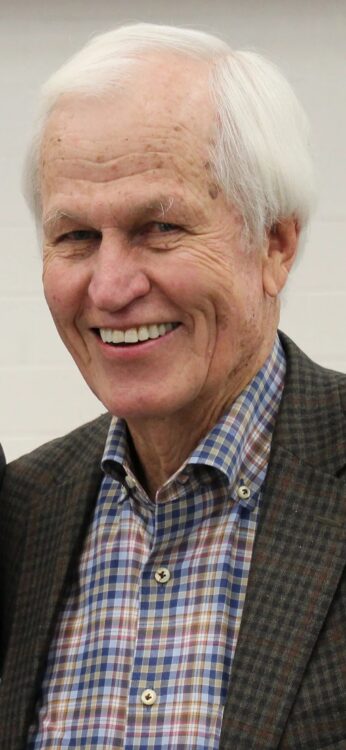 On May 17, 2023, America lost a pioneering champion of fiscal responsibility, and The Concord Coalition lost a very good friend: former U.S. Representative Charlie Stenholm (D-TX). 
Charlie was a cotton farmer, an educator, and a lawmaker from Abilene, Texas. He was first elected to Congress in 1979, aligning himself with the Boll Weevils before co-founding the House Blue Dog Coalition, a group of center-right, fiscally conservative Democrats. He served 13 terms in the U.S. House of Representatives and when he was redistricted out of his seat in 2004, Charlie retired from Congress and joined several good government groups, including the board of directors of The Concord Coalition.
Congressman Stenholm was both a problem-solver and a statesman. He tended to his constituents, but he also recognized his responsibility to all Americans, including those who lived beyond his Abilene district. In particular, he warned against the "immoral legacy" of our growing national debt and the burden repayment would impose on future generations. Charlie always said, "I could never look my grandkids in the eye if I left government without doing everything I could."
To Charlie, that meant tackling one of the toughest, most politically perilous problems head on: Social Security. Even in the 1990s it was clear that changing demographics would drive the program into insolvency and explode our national debt, so in 1998 (in a plot tailor-made for a Hollywood blockbuster "buddy" film), Democrat Charlie Stenholm partnered with my former boss, the late Republican Rep. Jim Kolbe (R-AZ), to introduce the first of what would become several bipartisan, bicameral Social Security reform bills. 
Any other partnership surely would have withered under the unrelenting and vicious partisan attacks both men suffered for their efforts (after all, Social Security is called the "third rail of politics" for good reason), but the worst of Washington brought out the best in each man. Their unique bond was evident in something their respective staffs called the "Get Out of Jail Free Card." When the 2000 election season made Charlie a prime target for defeat by national Republicans, Jim penned an open letter to the Dallas Morning News and the local Abilene paper, providing a full-throated Republican defense of Charlie's position on Social Security reform (earning Jim the ire of his Republican leadership). When Jim was targeted by national Democrats two years later, Charlie returned the favor without a moment's hesitation. (If you think taking on the AARP is hard, try crossing your party's leadership when the majority is at stake—now that's courage).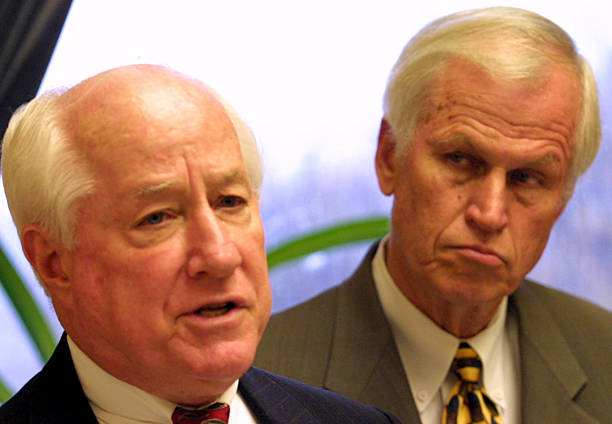 Heroes are hard to find in Washington, but Charlie was one of mine. He never sacrificed his principles to get ahead or to just survive politically. He resisted enormous pressure to change his political affiliation, he refused to remain silent when fiscal responsibility fell out of favor, and he continued to press for Social Security reform even after Jim Kolbe left Congress. Charlie's "true north" never wavered, even without his wingman.
Congressman Stenholm was also just a really kind person. I never worked for him directly, but because I worked on Social Security for Jim Kolbe, Charlie practically adopted me as one of his own. He applauded my successes, commiserated over my failures, and kicked me in the pants (euphemistically) when I thought our task was insurmountable. To this day, I still have a handwritten note Charlie sent to me after a particularly bitter legislative loss and I pull it out every time I feel like Sisyphus and his rock.
After leaving Congress, Charlie remained a fiscal warrior. Every few months, he would call The Concord Coalition to ask how he could help serve our mission or to share his latest findings and ideas–and he was always in the saddle when we needed him for an expert panel. Just a month before he passed, Charlie and I were discussing new technology at Tarleton State that could prevent improper payments and strategizing how it could be deployed at the federal level to reduce fraud (and future budget deficits). Imagine: at age 84 and nearly two decades after leaving Congress, Charlie was still fighting for fiscal responsibility.
Just before Congressman Stenholm left Congress in 2004, one of his last interviews as a lawmaker was with Pulitzer Prize-winning author and Washington Post columnist, David Broder. Broder wrote, "[N]o one will be more missed on both sides of the aisle than Charlie Stenholm." I think about Broder's words a lot, especially as our national debt reaches a new record every day. But I'm hopeful that this farmer from Texas succeeded in growing more than cotton; that his example will propagate a new generation of bipartisan leaders with the political courage to tackle our toughest fiscal challenges–and I can't wait to meet them.
Godspeed, Charlie. You will be missed.
OTHER TOPICS YOU MAY BE INTERESTED IN: