The Concord Coalition is a nationwide, non-partisan, grassroots organization advocating generationally responsible fiscal policy. The Concord Coalition was founded in 1992 by the late former Senator Paul Tsongas (D-Mass.), former Senator Warren Rudman (R-N.H.), and former U.S. Secretary of Commerce Peter Peterson.
The Concord Coalition is dedicated to educating the public about the causes and consequences of large-and-growing federal budget deficits and national debt, the long-term challenges facing the economy and how to build a sound fiscal future for all generations. The Concord Coalition's national field staff and volunteer Fiscal Lookouts cover the country, hosting lectures, facilitating interactive exercises, conducting classes, giving media interviews and briefing elected officials and their staffs.
Our History
The Concord Coalition takes its name from a heroic battle of the American Revolution. In the Spring of 1775, ordinary people, mostly farmers called Minutemen, answered a call to arms. They courageously stood together in the town of Concord, Massachusetts, against thousands of British soldiers, and successfully turned them back to Boston. Although many years of tough fighting and terrible sacrifice lay ahead, these brave Americans kept at it against overwhelming odds because they had a vision of the grand nation they wanted for their future and for generations to come.
The Concord Coalition began in the early 1990's as the voice of the many concerned citizens who were motivated, like the Minutemen at Concord, to take a stand for America and speak out against the policies that have placed this great nation in financial jeopardy. The late former Senators Warren Rudman (R-N.H.) and Paul Tsongas (D-Mass.), and former Secretary of Commerce Peter G. Peterson led the effort to help organize these citizens together without regard to party affiliation. These volunteers still thrive decades later and are now ably led by our current Co-Chairs former Senators John Danforth and Bob Kerrey, and former Representatives Michael Castle and John Tanner.
Meet our team
We are run by a small team of dedicated staff, many of whom have been with the organization since the early days after our founding. Our success depends upon the leadership of our board of directions, the expertise of our policy experts, the inspiration of our grassroots organizers, and the passion of our volunteers around the country. Board of Directors
The Concord Coalition's board of directors sets the strategic direction of the organization and advises on policy implications and opportunities for American citizens to impact the budgeting process. The board membership includes many former members of Congress who are intimately familiar with the political challenges inherent in balancing the budget and are keenly aware of the importance of public engagement in creating a culture of fiscal responsibility in Washington.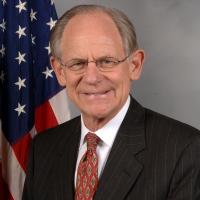 HON. MICHAEL CASTLE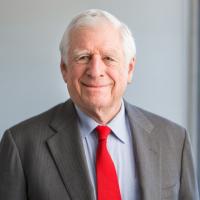 HON. JOHN DANFORTH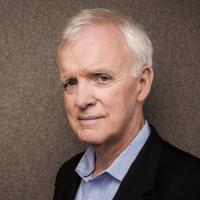 HON. BOB KERREY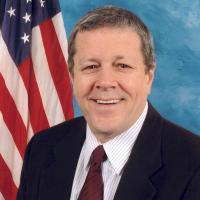 HON. JOHN TANNER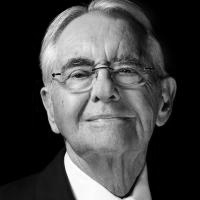 HON. PETER G. PETERSON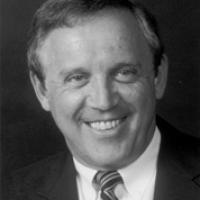 HON. WARREN B. RUDMAN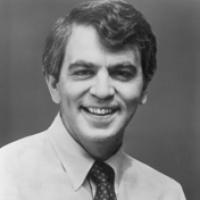 HON. PAUL E. TSONGAS
Paul A. Allaire
Hon. Evan Bayh, III
Hon. Charles A. Bowsher
Roger E. Brinner
John E. "Buck" Chapoton
Hanna Holborn Gray
Evan G. Greenberg
Hon. Judd A. Gregg
Donald Marron
Hon. J. Alex McMillan
Harvey M. Meyerhoff
Hon. Sam Nunn
Hon. Timothy J. Penny
Martha Phillips
Hon. Charles S. Robb
Hon. Robert E. Rubin
Hon. Charles W. Stenholm
John G. Turner
Mark Weinberger
Clint Zweifel
Fiscal Lookouts
We are run by a small team of dedicated staff, many of whom have been with the organization since the early days after our founding. Our success depends upon the leadership of our board of directors, the expertise of our policy experts, the inspiration of our grassroots organizers, and the passion of our volunteers around the country.
These are local leaders who work to coordinate Concord activities and conduct chart talks and exercises.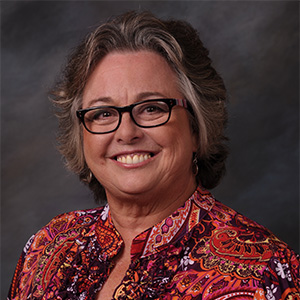 Bobbie Munroe, based just outside Tallahassee, is a long-time supporter and has served in multiple volunteer roles for The Concord Coalition both in Florida and Georgia. She owns Fraser Financial, a financial planning firm with offices in Atlanta and Tallahassee. She has been an officer and board member of various professional associations.
Over the years, Munroe has become increasingly alarmed by the federal government's exploding annual deficit and debt. In an effort to become part of the solution, in 2009 Munroe accepted the position of chairman of The Concord Coalition's Atlanta Fiscal Advisory Council, one of six groups across the United States that explored an array of possible actions that, if taken, could avert or at least mitigate the coming fiscal storm. These councils convened diverse groups of citizens, explained the problems to them, focused on areas where there was broad consensus, and crafted a list of recommendations.
Since then, Munroe has presented those recommendations to members of Congress, the media, and the public. She is optimistic that "if those in D.C. listen to ALL of their constituents rather than blindly serve their base, we can move forward to create a brighter fiscal future for all of us."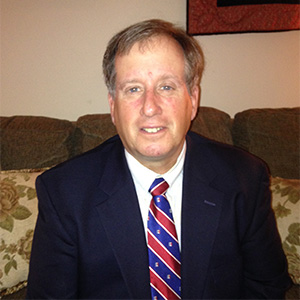 Indiana Volunteer State Director
Kevin Wiley has been active with The Concord Coalition since the mid-1990s, playing key roles in Indiana public forums on U.S. fiscal affairs. These include programs at universities including Purdue, Valparaiso and Ball State. He annually presents Concord's educational programs at Ball State University's Bowen Institute for Political Participation.
Wiley has also given many presentations to adults and young people at the invitation of various Rotary clubs and members of the Indiana congressional delegation. In 2018 he received Concord's Tom Rogers Volunteer of the Year Award at the organization's annual Economic Patriot Dinner.
A 30-year career in the logistics industry helped set the stage for Wiley's civic involvement and leadership. He owns Wiley Logistics Solutions LLC.
Wiley is a former Rotary club president and and continues to serve the public in his home community of West Lafayette in many ways. He is the head boys tennis coach at Benton Central High School in nearby Oxford.
Wiley and Janet, his wife of 31 years, have two adult daughters. He holds a bachelor's degree in business administration from Indiana University in Bloomington.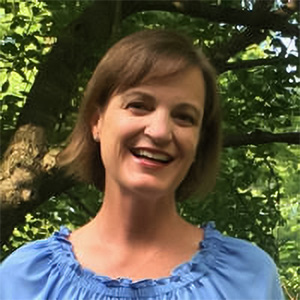 Maryland Volunteer State Director
Gayle Gerdes has over 10 years of government relations experience and is a former staffer for The Concord Coalition, having served as a regional director. In that role she organized and led educational events alongside members of Congress, coordinated town hall meetings, did news media interviews, wrote op-ed pieces, and developed relationships with local community organizations.
Gerdes, based just outside Washington, also has bipartisan and bicameral experience on Capitol Hill. She served as a legislative assistant to U.S. Rep. Chris John (D-La.), advising the congressman on health care and Social Security issues. She also researched and analyzed proposed legislation for impacts on the congressional district as well as the federal budget, led joint staff events for coalitions on behalf of the congressman, briefed reports and prepared statements for committee meetings, and served as a liaison to constituents, interest groups, committees and agencies.
As a legislative correspondent to Sen. Timothy Hutchinson (R-Ark.), Gerdes composed responses to constituent concerns, researched legislative topics for senior staff and addressed needs of constituents.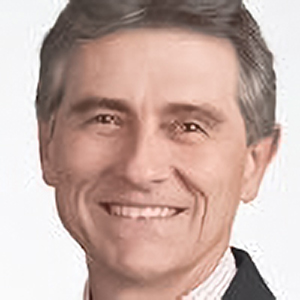 Chairman, Concord Coalition's Minnesota Advisory Committee
Joe Spartz, president of the Greater Saint Paul Building Owners and Managers Association (BOMA), became involved with The Concord Coalition in 2017 when he helped organize an educational program on the national debt for the business community.
As a result, The Concord Coalition's Minnesota Advisory Council was formed. This group of volunteers continues to educate the public through meetings and with "Principles and Priorities," Concord's interactive federal budget exercise.
BOMA is a membership organization that primarily serves commercial real estate buildings and service-related providers in the Saint Paul metro region. Spartz is responsible for issue advocacy and government affairs, strategic direction, membership development and relations, economic development and overall management of the association.     Spartz is also a recently published author of a children's book called Harry the Scary Pumpkin.  It tells a story about a small pumpkin who faces challenges in his quest to become a jack-o'-lantern. The story encourages children to not lose sight of their goals and to have faith in their ability to overcome obstacles.   Spartz graduated from the University of Minnesota with a B.A. in political science.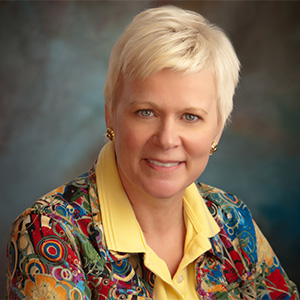 NORTH CAROLINA COORDINATOR
Marjorie Dufek is president of Amiga Marketing LLC, a marketing consulting firm. She volunteers as the North Carolina coordinator for The Concord Coalition, among other public policy activities. She has been a supporter of Concord since its founding in 1992. From 1992 to 1998, she volunteered as the Kentucky state coordinator.
In 2017 Dufek retired from Brown-Forman Corporation, where she was director, digital marketing. She had previously held a wide range of management positions at Brown-Forman. She led the development of global digital strategy as part of the corporation's Digital Marketing team.
She led the Jack Daniel's digital team from 2008 to 2012, and then led the development of enterprise-wide digital marketing strategies, focused on global web presence, ecommerce, digital advertising, and consumer relationship marketing. Prior to Brown-Forman, Dufek held management positions in biotech, direct marketing and heavy manufacturing industries.
The Concord Coalition is a respected non-partisan source of information on the risks and consequences of a growing federal debt and unsustainable fiscal policies. We work around the country educating, engaging and empowering citizens to take action as fiscal lookouts. Concord presents budget exercises, forums and other educational programs, and engages volunteers to provide factual information and facilitate discussions in their communities, encourage local media coverage, and press elected officials to support budget reforms.